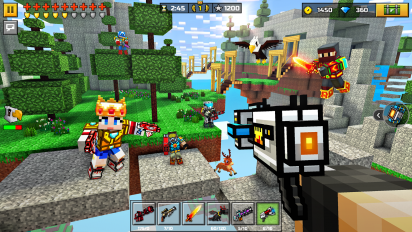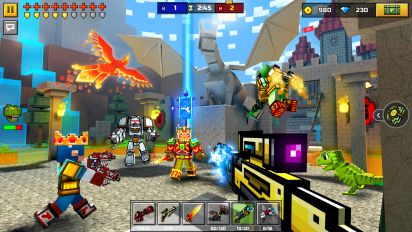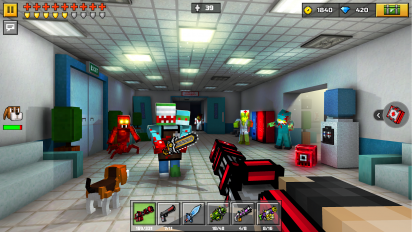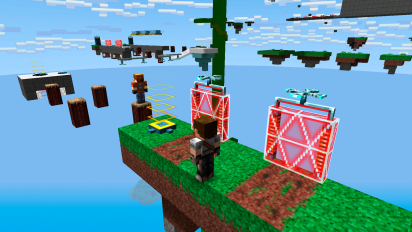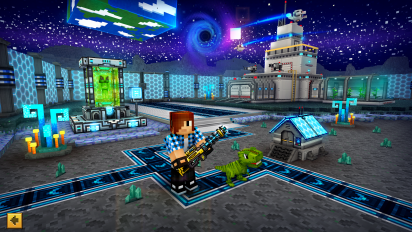 More about Pixel Gun 3D: Survival shooter & Battle Royale
Pixel Gun 3D is just not your other run of a mil shooting experience game. With this game, you will b able to get rewards from mines. Do crafting in the lobby, and on top of that play mini-games like 'Cops & Robbers'.
The game allows you to do various activities like forming your own clan like in the clash of clans. Building your own fort and all the while combating on different maps; no matter day or night on any of your mobile devices.
Pixel Gun 3D is a pocket edition, especially for mobile phones. With this, you will have an opportunity to battle with your friends, classmates, and colleagues or you can also battle it out with people around the globe. The game allows user to not only create their own player but also customize them with in-app special skins and show them off on the battlefield. The game is a kind of FPS shooter game for every player type.
Enjoy the Multiplayer modes:
Pixel Gun 3D has a multiplayer mode in which you can play Deathmatch. The Deathmatch gives out the following benefits.
Allows a worldwide and local opponent scale
Choose from various and unique world maps of varying sizes
Offers versatile weaponry options. Users can choose from a range that features some like a Magic Bow, Combat M16 Rifle, Golden Desert Eagle pistol, and even a cool lightsaber. Or if you like a little something calmer, you can also use a knife to butcher someone.
Allows up to 8 users to play simultaneously
With the new in-game chat feature, fiends can easily communicate between the gameplay.